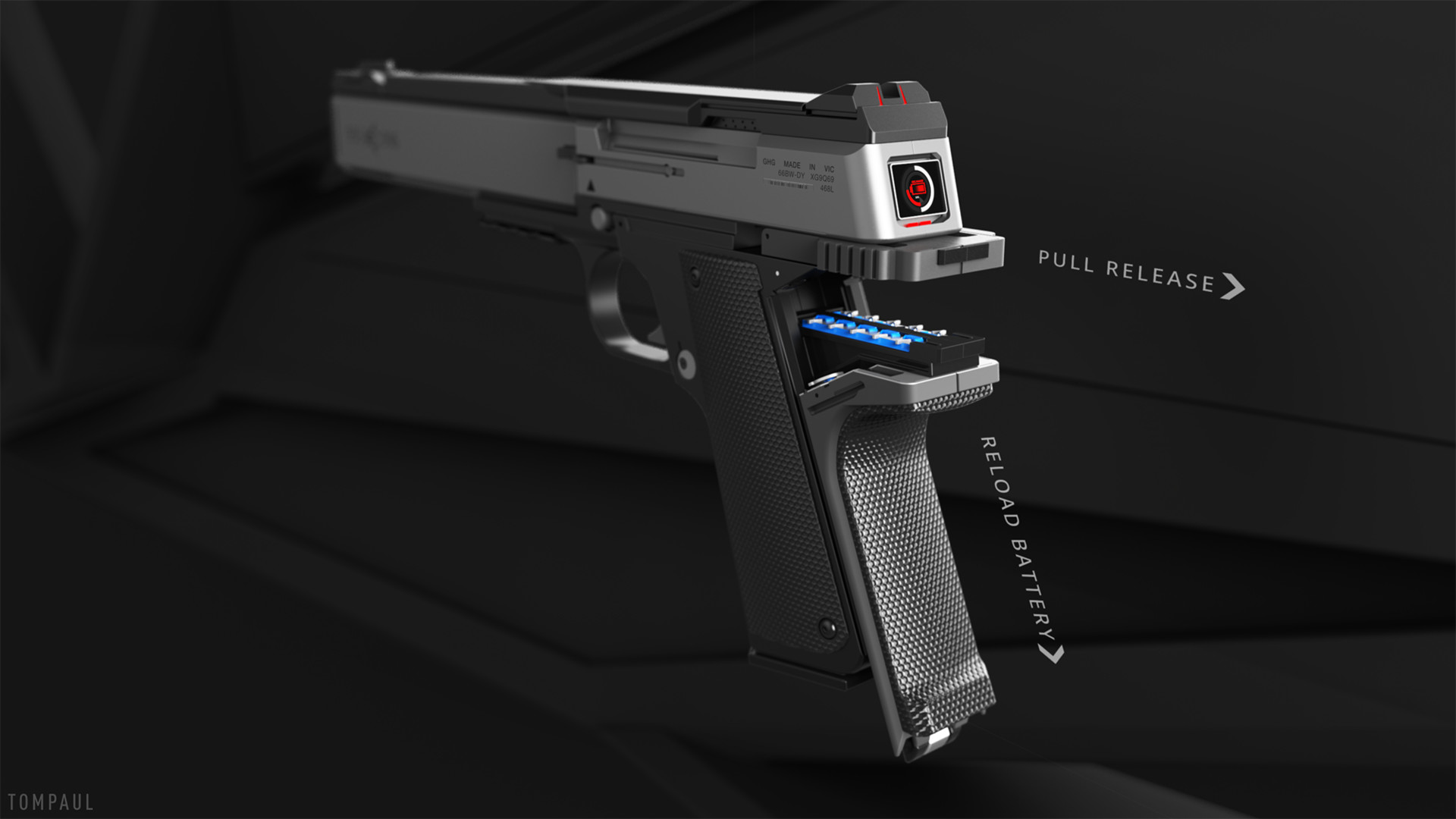 Power unit reload procedure.
Dual wield in game concept perspective.
Converted handgun frame to Gauss capabilities, live tracking system installation and replaceable power unit. The power unit would probably last 3-4 clips : this handgun is intended as a stealth weapon due to its electronic firing system - hence it is unlikely reloading the battery in the middle of a firefight would occur.
Hand so much fun on this! All made in Fusion 360 and experimenting with Keyshot renders!